Bodyguards and Assassins Sweeps Record-Breaking 18 Hong Kong Film Awards Nominations
February 9th, 2010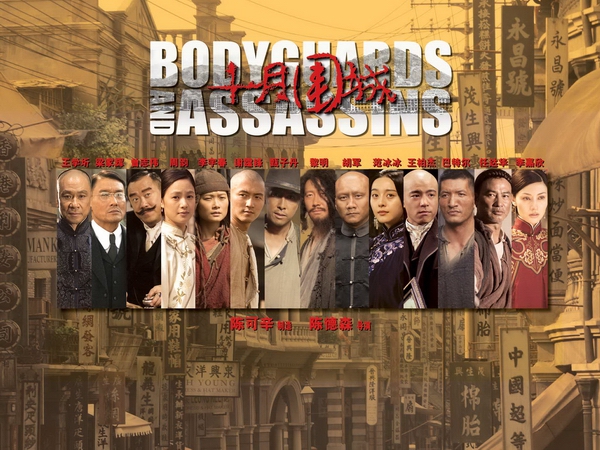 For Immediate Release
February 09, 2010
"Bodyguards and Assassins" SWEEPS RECORD-BREAKING 18 HONG KONG FILM AWARDS NOMINATIONS
The Peter Chan produced action thriller "Bodyguards and Assassins" tops this year's Hong Kong Film Awards nomination list with a record-breaking 18 nominations in nearly all categories, including Best Film, Best Director (Teddy Chen), Best Actor (Wang Xueqi), Best Supporting Actors (Nicholas Tse, Tony Ka-Fai Leung), Best Supporting Actresses (Fan Bingbing, Li Yuchun), Best New Performer (Li Yuchun), Best Screenplay, Best Action Choreography, Best Cinematography, Best Art Direction, Best Costume & Makeup Design, Best Film Editing, Best Visual Effects, Best Sound Design, Best Original Film Score, and Best Original Film Song (performed by Chinese pop diva Li Yuchun).
Early this year, the film has already collected 6 nominations at the Asian Film Awards including Best Film and Best Actor. Wang Xueqi was crowned Best Actor at the Hong Kong Film Critics Society Awards.
Opening in December last year, the film has generated almost US$50 million in Asia box office to date.
Contact Info
World Sales: We Distribution Limited
Address: 8/F, Hay Nien Building, 1 Tai Yip Street, Kwun Tong, Hong Kong
Contact Person: Katherine Lee
Tel: (852) 9365 1350
Email: kat@wedistribution.com