We Distribution Closes Sales on Bodyguards and Assassins
May 17th, 2009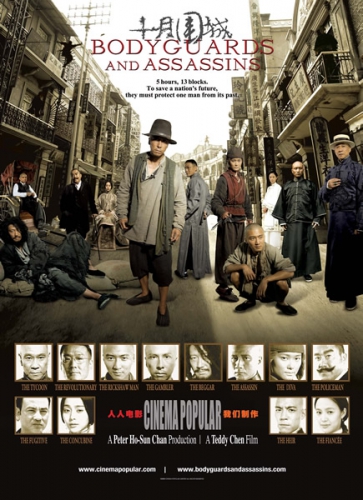 Screen Daily
17 May, 2009 | By Liz Shackleton
Beijing and Hong Kong-based We Distribution has closed a raft of South-East Asian sales on Teddy Chen's $23m Bodyguards And Assassins, starring Donnie Yen.
Mediacorp Raintree Pictures and Festive Films have co-acquired the film for Singapore; Ram Entertainment has stepped up for Malaysia and Brunei, while PT Teguh Bakti Mandiri has acquired rights for Indonesia. The film has also gone to Parkit Films for Vietnam while Applause Entertainment will handle Taiwan.
Produced by Peter Ho-sun Chan and Huang Jianxin, the film is the first project from a five-picture slate produced by start-up outfit Cinema Popular. In addition to Yen, the film stars Leon Lai, Tony Leung Ka-fai, Hu Jun, Nicholas Tse and Li Yuchun, the winner of China's American Idol-like singing contest Super Girl.
Another recent addition to the cast is three-time world kickboxing champion Cung Le, who previously appeared in Pandorum with Dennis Quaid and Ben Foster. The film is currently shooting in Shanghai. We Distribution is also selling the other four announced projects on Cinema Popular's slate – superhero movie Jung Ku, Dante Lam's The Flying Guillotines, Queen's Road Ripper and God Of Wealth.